Project Pipeline
CFAN will support Papua New Guinea in accessing multilateral climate finance by supporting the development of the project pipeline.
New! CFAN recently celebrated Papua New Guinea's first full project approval - learn more here.

Please note that what is listed above is not indicative of the full project pipeline, but only of what is currently disclosable. Projects will be updated as available.
Advisor Responsibilities
Supporting the mobilization  of climate finance in PNG including domestic revenue generation activities for the purposes of co-financing and implementation of the National Biodiversity Climate Trust Fund and implementation of PNG's National SDG13 climate action roadmap.
Developing and submitting climate finance funding proposals, including navigating the range of financing sources, engaging stakeholders to fulfill funding proposal requirements, and assessing financial instruments to structure investments.
Supporting, identifying, and prioritizing actions from PNG's national adaptation plan to develop into bankable adaptation project proposals.
Design and recommend suitable financial structures by analyzing financial data and using financial projections.
Providing coordination support to the Climate Change Development Authority and Department of Foreign Affairs to engage with regional and international funding sources and initiatives with a view towards crowding in climate finance through donor coordination.
Papua New Guinea's Advisor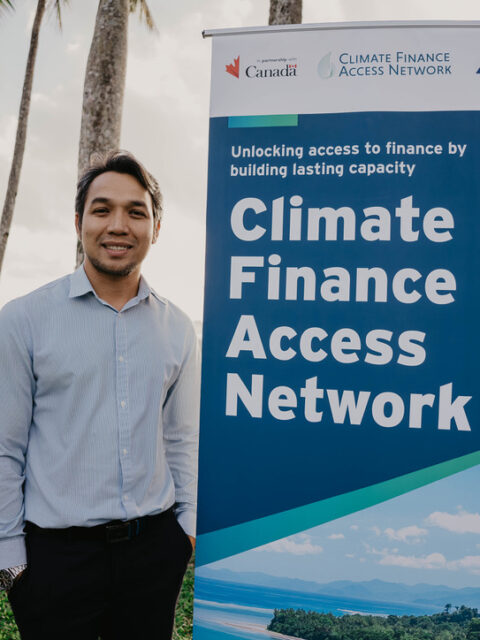 Phonesavanh Latmany
Phonesavanh Latmany brings over 10 years of professional experience in promoting sustainable development in areas related to climate change especially in agriculture and urban development. He is the first CFAN advisor to achieve full project approval from the Adaptation Fund.
Phonesavanh recently worked for GGGI in Lao PDR, providing technical and advisory support to the Government of Lao PDR on its green growth and climate change policy including NDC revision, and its efforts to mobilize climate finance to support implementation.  Phonesavanh previously worked for CARE International, Australian Centre for International Agricultural Research (ACIAR), and the International Center for Tropical Agriculture (CIAT), based in Lao PDR, to promote climate smart and climate resilient agriculture development.
Phonesavanh holds a Master of Agricultural and Resource Economics from Kyushu University in Japan, and a Master of Environmental Management from the University of Auckland in New Zealand.