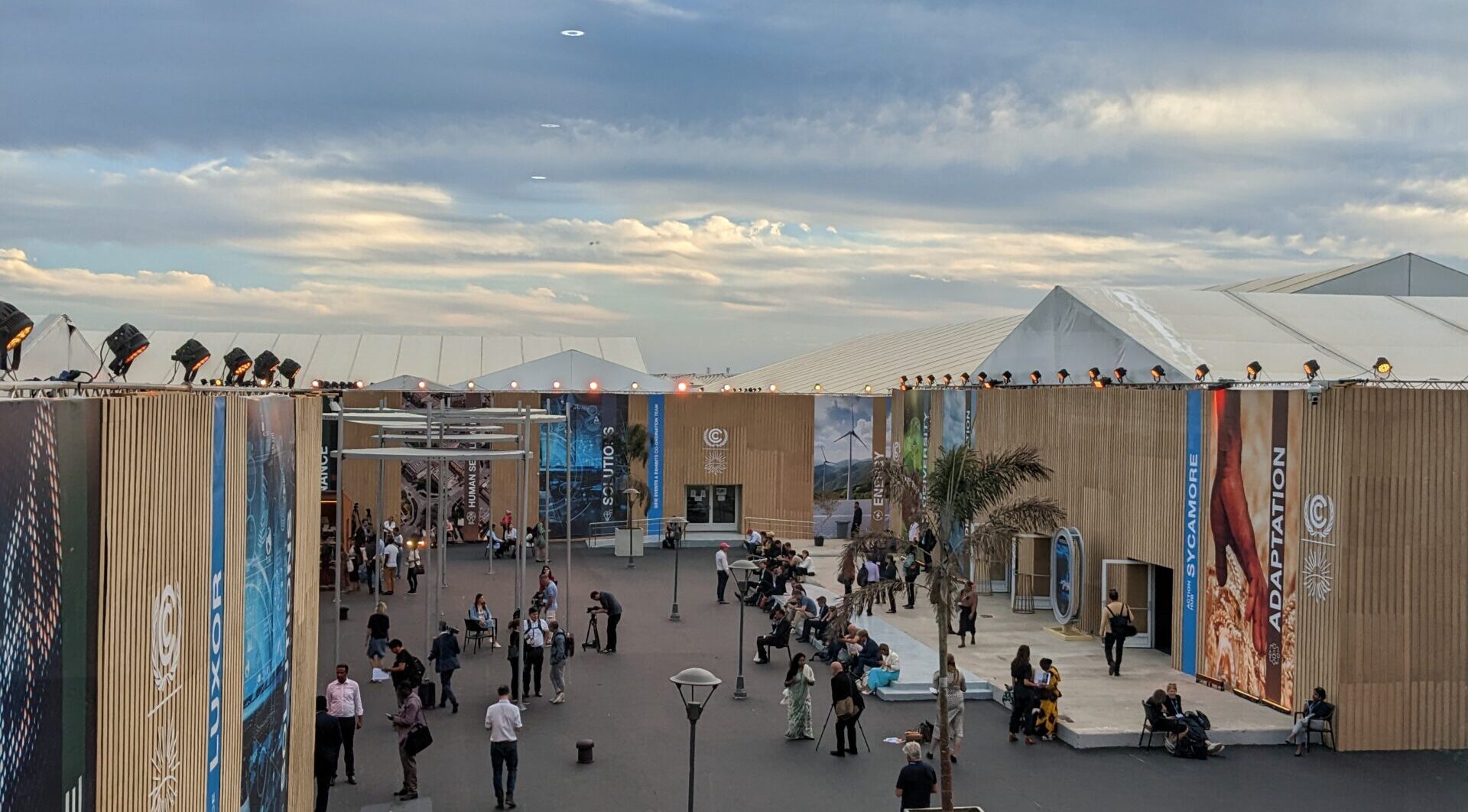 The Climate Finance Access Network attended COP27 in Sharm el-Sheikh, Egypt from November 6-19, 2022.
Staff from our team and CFAN advisors were in attendance and the Network hosted several events over the course of the first week. Details on our events can be found below.
CFAN Advisors in Egypt
Advisors Lano Fonua and Shelveen Kumar represented the Pacific Advisor Cohort at COP27. In addition to serving on their country delegations, they spoke and presented at CFAN and partner events, sharing their insights from the frontlines of unlocking climate finance. Please reach out to Denali Hussin, [email protected], with any interview requests.
Access is Equity:
How investing in capacity development unlocks climate finance
Wednesday November 9, 2pm EET
Canada Pavilion
Representatives from CFAN's Pacific advisor cohort shared first-hand experience developing a regional pipeline of bankable climate projects while ensuring in-country expertise is developed and sustained. The panel discussed how to promote and scale a renewed and tailored approach to growing local expertise and capacity that matches SIDS ambition and needs. Key partners in SIDS spoke to the way forward with island nations at the forefront – with major announcements on CFAN's regional expansion.
H. E. Minister Steven Guilbeault, Minister of Environment and Climate Change
H. E. Ambassador Conrod Hunte, AOSIS Chair, Antigua and Barbuda
Mr. Lano Fonua, CFAN Advisor to Tonga
Mr. Shelveen Kumar, CFAN Advisor to Fiji
Mr. Robin Varghese, Division Director, Climate Justice, Open Society Foundations
Mr. Dirk Snyman, Climate Adviser, SPC
Accessing Climate Finance:
Challenges and Opportunities for Small Island Developing States
Thursday November 10, 10am EET
SDG Pavilion
The UN Office of the High Representative for the Least Developed Countries, Landlocked Developing Countries and Small Island Developing States (UN-OHRLLS) and the Climate Finance Access Network launched a new report at this event with the participation of representatives of the Governments of Fiji and Canada. This report provides an overview of the main challenges faced by SIDS in accessing climate finance and puts forward realistic, concrete, and actionable recommendations that can support and inform policymakers, funders, and leaders.
H.E. Ms. Rabab Fatima, High Representative for OHRLLS
H.E. Dr. Satyendra Prasad, Permanent Mission of Fiji to the United Nations
H.E. Ms. Catherine Stewart, Canada's Ambassador for Climate Change
Ms. Laetitia De Marez, Director, Climate Finance Access Network (CFAN)
Mr. Juan Pablo Hoffmaister, Multilateral Governance Manager, GCF
Ms. Tishka Francis, Head of Small Island Developing States Unit, OHRLLS (moderator)
Taking NDC Implementation to the Next Level: Lessons learned from growing lasting capacity in developing countries
Saturday November 12, 12:30pm EET
NDC-Partnership Pavilion
By focusing on three key levers of human capacity development – 1) embedded advisory support, 2) institutional capacity building and 3) technical assistance – this event presented proven models for mobilizing climate finance that can spur replication in other countries and continue to strengthen access in existing ones.
Dr. Oldman Koboto, Adviser and Manager, the Commonwealth Climate Finance Access Hub (CCFAH), The Commonwealth Secretariat
Ms. Laetitia de Marez, Director, Climate Finance Access Network Director, RMI
Ms. Uzoamaka Nwamarah, Adviser Climate Change, The Commonwealth Secretariat
Ms. Helene Gichenje, Commonwealth Regional Climate Finance Adviser for Africa
Mr. Carlos Pol, Director, Climate Finance Unit, Ministry of Economic Development, Belize
Mr. Shelveen Kumar, Green Investment Officer and CFAN Advisor to Fiji, GGGI
Mr. Matt Jordan, Principal, Energy Transition Academy Representative, RMI
CFAN Staff on the Ground