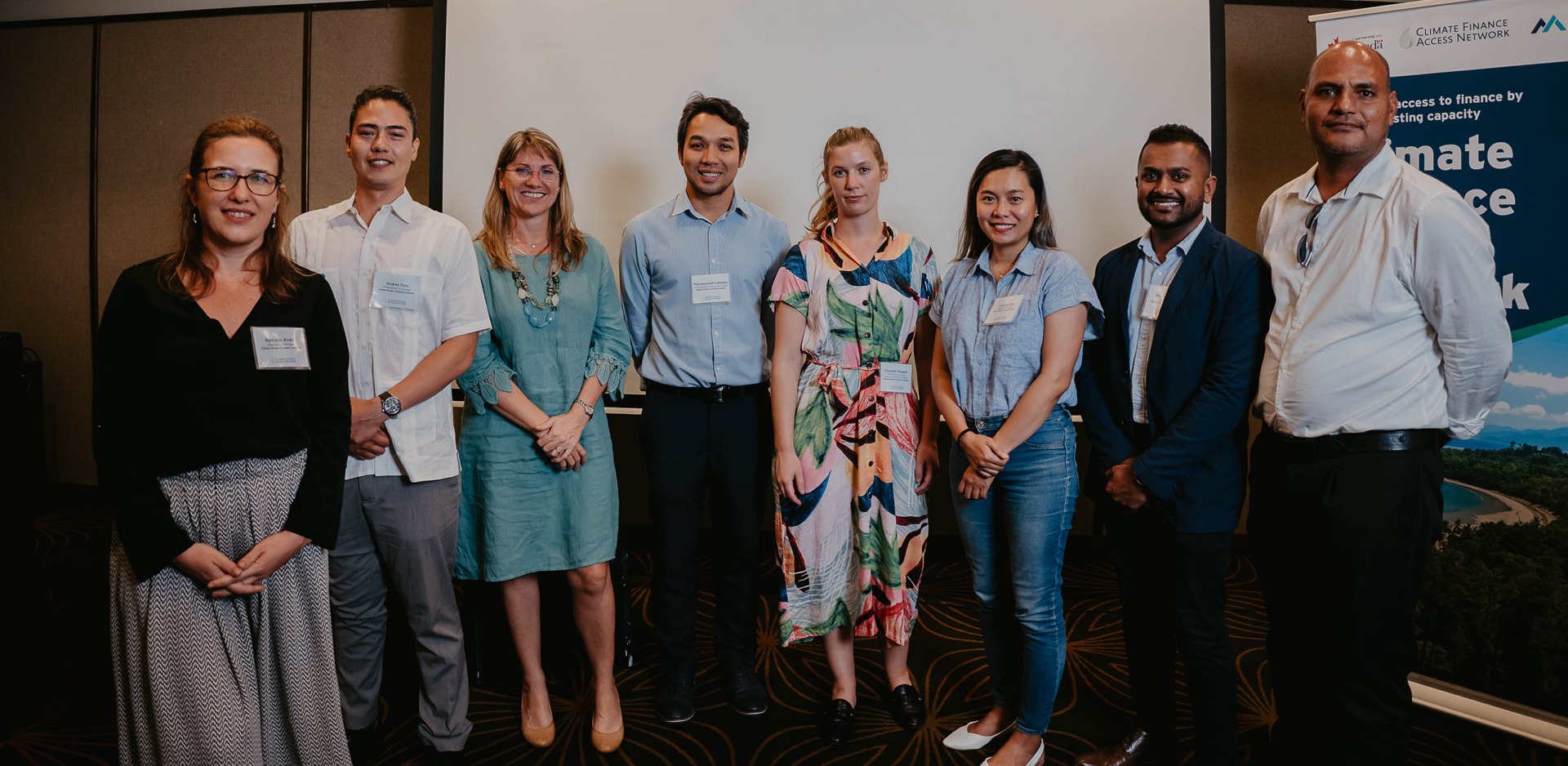 Advisors: the heart of the CFAN approach
Our advisors are on the ground responding to country needs, and they are also relationship builders, helping provide the bridge between funders and countries to drive resource mobilization at speed and scale. 
[ADVISOR CAROUSEL TO BE INSERTED BELOW POST-LAUNCH with headline Meet Our Advisors. For launch, recommend putting in a group photo with caption, but no link.] Advisor Profile
What does a CFAN advisor look like? Understanding that eligible candidates may possess a wide range of useful skills and experience, member initiatives will prioritize those with the following credentials for participation in CFAN: 
Experience accessing and structuring finance for climate investments 
Experience with international climate finance institutions and/or climate policy, particularly technical aspects of mitigation and adaptation activities 

Demonstrated ability to formulate project proposals in compliance with requirements and processes of various climate finance sources 

Relationship-building and facilitation skills  
Qualifications
Additionally, member initiatives seek to recruit advisors with experience in the host country or region, while also considering gender diversity. While these are the general qualifications required, the precise qualifications will largely depend on the needs of the country to ensure expertise aligns with respective country goals. CFAN Advisors serve in their position for at least one year and are expected to work in-country. 
Opportunity
Advisors have the chance to work directly with developing countries to help them achieve their climate goals by mitigating and adapting to the worst impacts of climate change. This is an exciting opportunity for creative and resourceful individuals looking to meaningfully contribute to implementing climate solutions.